SmartVMA Converts to Sales for ADP, Reynolds and Reynolds and other DMS Systems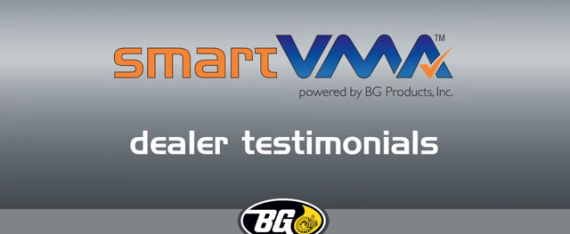 Customers Like Options! Scott Jewett Fixed Operations Director of Scholfield Luxury Group tells us what the benefits of such a dynamic system like SmartVMA running in his dealerships is doing for them, both customer wise and employee wise when it comes to Sales & Conversions.
Customers Like Options!
If you are unable or unsure of the Product or Services you are quoting to the customer they in turn have no confidence in buying that product. By not offering the client any choices we close the door to sales, SmartVMA addresses both of those issues by providing accurate pricing you can provide the customer and being able to offer a very simple point & click system with the ability to adjust pricing and quotes in real time. Easy to use for staff and puts the buying power back in the hands of the customer in the customers mind. If they feel like they are in control of the purchase the more likely they are to spend more at your facility and that has been evident in their success with SmartVMA.
SMART from A to Z
From high volume lines like Mercedes-Benz and Lexus to Acura, Porsche and Jaguar the implementation process is seamless. Being able to take advantage of New Staff and have them provide accurate quotes with confidence when it comes to the Service Consultants role and most importantly it's a great benefit to Clients that are more in charge of their options for Services. That's what people are looking for these days and SmartVMA provides that.
The Customer Care Process
As a long time BG Products user of over 25 Years the industry has had it's fair amount of changes. We were previously using printed menus and as such as with any printed source it's obsolete the day after you print it! Skepticism is high in the car business as the next NEW thing comes along, however after real system usage and the response from their guests the staff were won over very quickly. SmartVMA makes their life easier, so for your BDC Dept. that can now take most incoming calls as lesser trained or skilled auto personnel they can now provide a quote with confidence. SmartVMA provides that confidence and easy interaction with guests by being flexible with email.
Need Real Time Reporting? No Problem.
Compare like Advisors, as a group of Advisors you now have the ability to see their CP (Customer Penetration rate), if some are high and others are lower it provides a great metrics and learning opportunity to be able to call on the success of those with that system and to help others find that success as well. What are they doing different? Unless you're standing right beside them those are things that might go unnoticed. SmartVMA helps with that success and up-building your team.
Book your Appointment Today with your BG/SmartVMA Rep.