Lee Carlson's
Emission Impossible Inc
Your BG Products Distributor for Manitoba, Canada
We supply a wide range of
BG Specialty Products, BG Equipment, Consumer Programs and Online Technical Training.
We're here to help you help your customers in keeping their vehicles safe and fun to drive.
If you are a
Professional Automotive Dealership, Independent Garage or Repair Facility
and would like more details about how
Emission Impossible
can help you
increase
your
Sales
please send us an email using our
Contact Form
.
What's the Word? Testimonials for BG Products and Services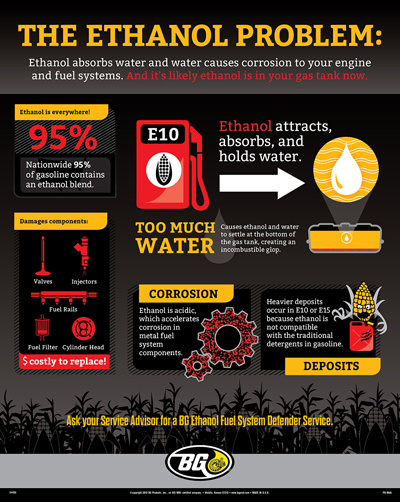 See how BG Ethanol Defender Products can Help you FIGHT this corrosive and damaging fuel!